THE END IS NEAR!
DROP-DEAD DATE is JUNE 30!
All good things must come to an end, n'est ce pas?
In this particular case, it's the spectacular, once-in-an-effing-lifetime and hopefully irresistible WINDOW of OPPORTUNITY for putting your company, brand, product, event, group or service's display ad (or your own, personal vanity picture, buddy pic, team shot, memorial remembrance or photographic homage to whomever or whatever) in the full-color/lasts-for-absolutely-ever 32-page, full color, bound-in advertising, photo and sponsorship section of the new book!
Yes, friends, fans, followers, neighbors and even those of you who opened this by accident when you really meant to send it to the trash bin, I am now working on the LAST CHAPTER of the new book (no fooling!), and it should be heading off to the printer sometime just before (and I mean "just!") July 4th!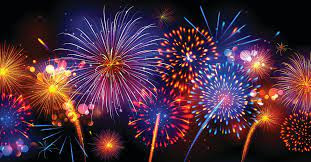 Appropriate fireworks are encouraged! But, hey, let's be careful out there!
Yes, there is STILL TIME (albeit not much) to put your brand, company, product or service in front of a proven, engaged, enthusiastic and affluent audience with a message that will stand out from the clutter and last damn near forever.
Display Advertising Rates
Full Page: (5"W x 8"H) @ $3000
1/2 Pg.: (5"W x 4H" horiz., or 2.5"W x 8"H vert.) @ $2000
­­­1/4 Page: (5"W x 2"H horiz., 2.5"W x 4"H vert.) @ $1250
1/8 Page (Business Card): (2.5"W x 2"H horiz. only) @ $500
*Non-Profit Club, Personal Photo, Memorial & Group Rates less 25%
*We have layout artists available to turn your concept ideas into finished images
*CYMK PDFs preferred, 300dpi, no bleeds, please
You can also participate as an individual, club, track pack or racing team, or immortalize (or at least semi-immortalize) yourself, a family member, a significant other, show off a favorite car or photo, surprise a client, customer or car buddy, or recognize your favorite wrench-twister, crew chief, prep artist or mechanical wizard. Or, as many have done in past books, you can memorialize someone who deserves to be remembered.
All ads, pictures and sponsorships include a signed, personalized and appropriately defaced copy of the leather-bound, limited-run, never-made-available-for-retail-sale sponsor/advertiser special edition of the new book, plus a "beater" copy to actually read. AND a high-quality "200mph Steamroller Book III Sponsor/Sucker" polo shirt in your size that you will be proud to own but embarrassed to wear!
Individual/Group/Team Sponsorships @ $250
These make BRILLIANT, MEMORABLE gifts for any occasion!
Contact Burt, Carol or Karen at
THINK FAST INK   PO BOX 7488  WESTCHESTER, IL 60154
THINKFAST@MINDSPRING.COM
   (708) 383-7203 or (312) 718-1424
BUT REMEMBER: THE CLOCK IS TICKING!!!!
DROP DEAD DATE is JUNE 30!!!
BTW, the "Launch Plan" (sorry, Bezos, Branson & Musk, but mine is gonna launch first!) for the new book is as follows:
July 15-18: The WeatherTech International Challenge at Road America. As was the case for the last two Steamroller books (are you sensing a trend here?), we will NOT have the final, first-edition hardcover books as they will still be in process at the printer. No point bullshitting you on that point. But we WILL have the soft-bound "Preview/Book Reviewer" copies that we send out to all the magazine, commentators, web media and newspaper book reviewers we think (hope?) might be interested. As many of you know, I am highly superstitious about NOT taking pre-orders for a new book until it is well and truly off to the printer (I mean, what happens if I get hit by a bus? Fall off a roof? Get eaten by an escaped Bengal Tiger from a traveling circus? Do I want Carol to be getting phone calls from irate would-be readers/book purchasers at my effing wake? I most certainly do not!). So here's the deal (again, as in the past): You will be able to PLACE AN ORDER for a signed, personalized copy of the hardcover first edition of the new book for $40.oo at Road America (includes tax and postage within the USofA) and we will start shipping them out sometime around August 15-20. If you are impatient to start reading (or just want to have one for the hell of it), you will also be able to buy and take with you (for an additional 25 bucks, that is) one of the softbound "Previewer/Reviewer" copies. Or you can buy JUST the softbound edition and take that with you for $35. Complicated? Too bad. Have another cup of coffee and read it all again...
By the way, I will be signing copies of all my books and hustling the hell out of our award-winning AUDIOBOOK version of The Last Open Road all weekend (unless I luck into some sort of car to drive) in the impressive and amazing PADDOCK SHOP at Road America, and very likely in company with friends and celebrity Brit racer/raconteurs David Hobbs and Brian Redman, who will be flogging and signing copies of their own (and most excellent) autobiographies...both of which I highly and unreservedly recommend.
Should be a great weekend!
Other upcoming events on my signing/schmoozing/ride-mooching calendar:
Friday, July 9 (tentative/weather dependent): Millers at Milwaukee. If you've never been, it's a chance to see a bunch of old, front-engined Indycars up close and out on track. Very relaxed and informal, and LOTS of great & evocative stuff to see and hear.
Saturday, July 10: "Featured Automotive Personality" (their words, not mine) and Judge at the Concours d'Elegance at Copshaholm at The Studebaker Museum in South Bend, IN. Will of course be flogging the living you-know-what out of my books & merchandise (doubt we'll have the Preview Editions yet, but I will be taking orders for the new book).
July 17-19: As spelled out (at incredible length) above at Road America. Will also be judging in the racecar concours in town Friday night. Always a good time! And I AM open to bribes, just in case you have a car entered and a bare spot on your wall or mantle...
July 24-25: Hawking books at the Pittsburgh Vintage Grand Prix in Schenley Park, Pittsburgh. What a FABULOUS event! I usually have to skip it because it's usually the same damn weekend as the WIC at Road America, but this year the scheduling gods have been kind. Planning to have my book/audiobook pushcart (including the new book, as described above) set up in the British Car Show section on Saturday and at the entrance to the Racing Paddock on Sunday.
August 6-8: IMSA Races at Road America. Usual place in The Paddock Shop. Hobbs will likely be joining me. Iffy on the hardback of the new book. We'll see.
August 15-18: VSCDA Vintage Races at Grattan, MI: (tentative...depends on weather, exhaustion and whether I get something fun to drive!). Book hawking will probably be involved.
August 22: Selling, signing and schmoozing in the SCCA Chicago Region car display/bivouac at The Geneva Concours in Geneva, IL. May very likely (finally!) have the hardcover first editions of the new book to show off and sell.
August 27-29: World Challenge Races at Road America. Flogging the new book (and the others) out of the likely heat (or bad weather) inside The Paddock Shop.
September 3-6: Hopefully in my usual (and highly privileged) spot on the deck by the Drivers' Lounge during the always-wonderful Lime Rock Historic Festival.
September 10-12: Flogging books and hopefully driving something at the SVRA's iconic Watkins Glen International "Speedtour." Will also be set up to hawk books and hustle passers-by at the street festival in town on Friday afternoon/evening.
September 17-19: The usual at the VSCDA/HSR (both advertisers in the new book, BTW, as are IMSA and SVRA) Fall Vintage Festival at Road America.
September 21-23 (midweek-tentative): Old time airport races at Put-In Bay in Lake Erie.
September 24-26 (tentative): SVRA races at VIR (Virginia International Raceway).
October 1-3 (tentative): Inaugural vintage races/concours at M1 Concourse, Dearborn, MI. OR SCCA Runoffs at the Indianapolis Motor Speedway. We'll see on this one...
October 15-17: VSCDA "Blackhawktoberfest" at Blackhawk Farms Raceway, Rockton, IL OR Chattanooga Car Festival/through-the-streets races, Chattanooga, TN
October 23-24 (tentative): Greenwich Concours, Greenwich, CT.
October 28-31: HSR Daytona Classic Races, Daytona International Speedway.
November 5-7: SVRA Championships, Circuit of the Americas, Austin, TX
November 11-13: IMSA Petit Le Mans, Road Atlanta, GA.
November 14: Collapse in a heap...