The above shot is actually mostly Pond Scum, but it sure looks purty, don't it? Makes you wonder: how can a God who can create such beautiful & inspiring things also crap out disgusting & disturbing phenomena like fringe-edge politicians (left or right...take your pick) and even-fringier (I'm sure there's such a word) loudmouth/chickenshit radio/TV talk-show crazies? Again, right or left...pick yer poison.
Saturday, June 4th, I did as little instructing and as much book-hawking as possible at our local Alfa and Lotus clubs' combined/cooperative track day at Blackhawk Farms Raceway in Rockton, IL (not so incidentally the same track where I went through my own first Drivers' School some 41 years ago...but who's counting?). A fun day that also bore witness to all the wonderful "Get on Track" opportunities available these days from various marque clubs, the newly remodeled SCCA, the MCSCC, outfits like "Hooked on Driving" and "Laps" and the tracks themselves. Such things simply did not exist back when I started up in this game (go ahead: "when dinosaurs--in helmets, of course--roamed the earth"):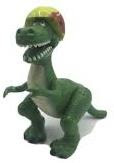 They're great opportunities as far as sticking your proverbial toe in the even-more-proverbial water without going-down-for-the-third-time in the inevitable dramas, disappointmnents, disasters and time-sink/economic quicksand commitments (not to mention spousal disapproval, anger & outrage) of running an actual racing effort out of your own sorry garage, driveway and checking account. That said, may I observe four eternal, elemental and maybe even existential Track Truths for you neophytes (experienced racers with the sorry bank accounts to prove it may move on to the next section):
1) No street machine, no mater how cool, quick, up-to-the-minute Techno Modern or jazzy, is ever gonna compare to the feel, response and capability of a REAL racing car when you get it out on a circuit and boot it around. The main problem is weight. With the current crop of supercars nudging towards two effing tons at curbside --add another quarter-ton plus for electric or semi-electric supercar options--a couple laps in a well-prepped formula car, Lotus 7, Radical, Sports 2000 or even a blessed Miata (best small-capacity British sports roadster ever built, even if it DID come from Japan) or SCCA SpecRacer will get you wondering if all that tire width, aero gimmickry and rampaging horsepower is really worth all the elephantine avoirdupois that comes with it?
2) Consumables. To racers, that means stuff you run through and ultimately run out of pretty regularly doing any kind of serious (or semi-serious) track work. Such as fuel, tires, brake pads, etc. And the harder and longer you drive, the more of that shit you wind up using up and buying anew.
3) Modifications. Let me tell you from bitter personal experience: every single thing you do to make your street car into a better track car will make it worse--and less pleasant or even livable--as daily transportation. May I suggest you and a couple buddies (or budettes) go partners in a dedicated track-day car (tricked-out Miata, Radical, Spec Racer, etc.) to share and keep your aero-wedge, 3500-plus pound road warriors in their natural habitat. Meaning in your garage, on a nice stretch of autobahn or a swoopy country road or parked front-and-center at the doorway of some very nice restaurant. Unless some guy with an even more impressive or later-model supercar shows up, that is, in which case you'll experience the gut-tightening terror of watching the young car-parker with the tattoos, bleached ponytail and WalMart studs through both earlobes and ditto nostrils grab your keys while grinning a wicked-enough, menacing-enough grin for the Prince of Darkness himself...
Enjoy your meal!
4): Never, and I mean NEVER, add up what your racing addiction/predilection is costing you. And if you do make that sorry mistake, never (and I mean N-E-V-E-R!) share the information with your better half, wife or partner...
You can take my soapbox now, sonny. I'm about done here...
OUR BIG, BODACIOUS, BUSY, BRUISING & BRILLIANT CALIFORNIA ADVENTURE:
There were many low points associated with the dreaded COVID pandemic, and front-and-center for Carol & me was not being able to spend real, face-to-face/press-the-flesh/do-stuff-together quality time with our beloved son Adam and his equally beloved wife & our daughter by both marriage and good fortune, Tara. Sure, we'd call, zoom & face time several times each week but, as any parent will tell you, it's just not the same thing.
But travel has been difficult and foreboding. Now Carol and I have had all of our shots & boosters and also apparently had our own, mild-symptom bouts with COVID before it was even fully fashionable. Hey, it's important to beat the crowd...
Only then fate stepped in and I was quite happily engaged to be Banquet Speaker at this year's Alfa Romeo Owners' Club National Convention (officially titled "Alfiesta Coronado") to be held at the Loews' Hotel on Coronado Island, just off San Diego. And I was thrilled to be selected!
Better yet, there was an Alfa Club Track Day at Willow Springs (a fast, bumpy, hoary and dusty old racetrack in the barren and forlorn High Desert country NW of L.A.) on the Monday prior. Followed by a docent-led tour/luncheon at the rightly renowned Petersen Museum in downtown LA the very next day. Did I mention that I also had beaucoups-and-then-some of Freebie Flyer miles as chalky residue from the pandemic thanks to the continued use/abuse of my Southwest Airlines VISA card during the two-plus years when I wasn't traveling anywhere?
So Carol & I packed way too much shit (lessee here: big book-signing roller-case, racetrack-gear duffel, personal rolling suitcases for Carol & me, carry-ons, etc...we about needed a Sherpa guide), took one last at-home COVID test, put on our masks and headed for Midway Airport and thence on to LA (actually Burbank) on Tuesday, June 7th. Decent flight (the other airlines could take a few hints & tips from Southwest, I think) and it was FABULOUS to see our kids again. Even their stinking little Chihuahua-mix rescue mongrel Hank seemed glad--or at least tolerant--to see me again! He always got along with Carol (no surprise there), but delighted in snarling & barking at my heels whenever I got up to head for the john or the kitchen or wherever, and occasionally punctuated the proceedings by leaping up and nipping me lightly on the ass.
I kid you not.
But age seems to have mellowed us both, and he only barked at me a few times (and half-heartedly at that), and nipping me on the ass was apparently just not worth the trouble any more. To be honest, I think I missed the attention...
We spent the better part of two-and-a-half weeks staying with them (between car-and book-oriented engagements and ooprtunities), not doing much of anything except eating way too many tasty (and even occasionally healthy) meals, watching too much mostly-premium TV (Adam and Tara are both involved in the TV business--he as a writer, she as a casting director--so at least they have a professional excuse), walking Hank through Toluca Lake so we could eyeball all the very nice homes we can no way afford, browsing through book stores and generally hanging out.
We also hiked up Fryman Canyon several times (don't let the "Canyon" moniker fool you, it's largely up-hill and a STEEEEP climb for the first mile or so) and, on the way down, we passed George Clooney's house (nice, stately, handsome and tasteful as you'd expect from looking at his work and his wife, but we weren't invited inside...or even much noticed) as well as the pretty showy brick house that was used for the exterior shots for the Kardashian family franchise of so-called "reality" shows (although the actual interior shots--virtually everything that mattered--were shot elsewhere).
Personally, I don't "get" reality TV. All you have to do is dolly your eyeball consciousness back far enough to see the cameramen (or women) & cameras, sound people & equipment, scripts girls (pardon me, make that "script persons") with clipboards, lighting people & equipment, emergency hair fixers/lipstick and blusher appliers and cleavage/bra/bustier adjusters lurking just outside the camera frame and, well, any notion of extemporaneous "reality" falls right out the window. Or down the nearest cleavage...take yer pick.
Then again, as Tara notes: "Watching that garbage makes me feel so much better about myself." And I can sort of understand that. Even if it's still a colossal waste of time.
Harrumph!
Anyhow, here we are all together mid-hike at the high-ridge apogee of Fryman Canyon (we look pretty good, eh...oh, and watch out for the rattlesnakes that we never saw but talked about an awful lot):
We also hiked around the Hollywood Reservoir, which is something like 3.25 miles around, very scenic & sunny and with a net bridge and a lot less uphill/downhill grade challenges:
The Hollywood Reservoir hike included a stunning (if typically hazy) view of the famous/infamous "HOLLYWOOD" sign that is as symbolic of Hollywood as the Statue of Liberty is for the rest of the country. Aspiring-but-failing-and-despairing-of-it British starlet Peg Entwistle jumped to her death off that sign on September 16th, 1932, and this is important here because both the sign and her story are briefly featured in my yet-to-be-finished/post-THE LAST OPEN ROAD series novel REAL BALLS, which takes place "in the not-too-distant future" (translation: NO EFFING RESEARCH!!!), and which I do hope to get around to completing before my mind turns completely to mush. But I WILL finish the last STEAMROLLER/LAST OPEN ROAD series novel, "The 200mph Steamroller Book IV: Assault on Four O'Clock," first. I promise.
I need about two more years.
And to those of you who plunked down $100 each for one of the limited edition (we're only making 100, and each one is individually numbered), super-classy, suede-bound & brass-plated "25th Anniversary Commemorative Edition" copies of THE LAST OPEN ROAD, they are indeed in the works. Finally. We expect to have them late September/early October along with the "regular" eleventh printing (!!!!) of the standard edition. That makes our 25th Anniversary Special Edition roughly three years late, but that's about par for the course for me and my long-on-promises/short-on-delivery book promises. Thank you for your patience! And, just as a side note, we DO have some unsold numbered copies from this EXTREMELY limited edition. Please reach out if you'd like to get in the long, impatient line with the rest of the suckers...I mean, "fine supporters of my work."
Funny story from our Hollywood Reservoir hike: Tara and I spotted a squadron-sized group of gentlemen dressed in bright orange off in the distance, and we both figured they were, umm, "Unfortunate/Unwilling Guests of the State" being put to useful cleanup purposes around the reservoir. Imagine our surprise when we drew closer and realized they were Thai/Tibetan (I was always weak on geography, and don't even get me started on religion) monks wrapped in bright orange silk (satin? taffeta?) robes and walking around in sandals. We smiled at them and they all smiled pleasantly back at us. Hey, odd and unusual are the norm around LA...
On Saturday, I headed over to visit my friends and sign a few books at the amazing 
AUTOBOOKS/AEROBOOKS
 store in Burbank (click to visit their website). If you've never been, you simply MUST visit. Tina VanCurren,long-suffering husband Chuck and their stalwart, enthusiastic & knowlegable crew have put together the most incredible and complete selection of books, magazines, doo-dads, gee-gaws, merch, models, gizmos and what-have-you to appeal to every phylum, class, order, family, genus and species of racer, waxer, flyboy, hot-rodder, motorcycle, train, plane or automobile nutcase, gasoline-addict, motor- and gear-head on God's green earth. Budget the better part of half a day just for an initial browsing and bring a credit card with a healthy balance left for sure! You'll need it!
Come Sunday, I biked over to a very relaxed and laid back (but pretty damn enormous) car show/cruise-in at a big, mostly green park in nearby Glendale. You could call it "eclectic" or you could call it a brilliant, varied, peaceful and wonderful "gathering of the automotive tribes," what with everything from a low-rider, lightly customized first-edition Buick Riviera (always one of my favorite Detroit designs) in an oh-so-appropriate shade of iridescent purple to the usual (and beautifully presented) selection traditional California Hot Rods and customs (takes me back!) to an era-correct early Porsche 356 SCCA/CalClub race car to MGs and TRs and choppers and Beezers and Triumph twins & triples and magnificent classic Vincent Black Shadows for 2-wheeler devotees to...well, just look at the damn pictures below. Highlight of the day for a lot of folks was when a lanky old guy with an old, supercharged "rail" dragster donned his flameproofs, got inside, fired it up and rattled windows/shook all the bird crap out of the trees for a minute or two as he revved it and revved it and revved it. Much to the delight of the now slightly-deafened crowd. Personally, it struck me as much the same as taking your dong out and waving it around in a public place, but that's just me...
Anyhow, check out the pix:
And why on earth would you put a Detroit V8 in an E-type?
ALFA SHIT, PART 1
Here are a couple random shots from the chaotic/ritualistic "arranging of the cars" for the de rigueur Alfa Club Track Day group photo at Willow Springs. Can you say "herding cats?" It was 96 degrees under a relentless sun, but one of the local track rats informed me: "Aw, y'shoulda been here last Wednesday. It was an effing hunnert and six..."