Also plan to be up at Road America the following weekend for the big IMSA race. Should be exciting! And please note that a LOT of pro-race winners at Road America have enjoyed the undeniable mojo enhancement of THE LAST OPEN ROAD decals, which are not only famous for bringing fabulous good fortune, but are also rumored to increase testicular size for even female race drivers. So why take a chance, eh?
Both of these pictures were taken in victory lane! Really!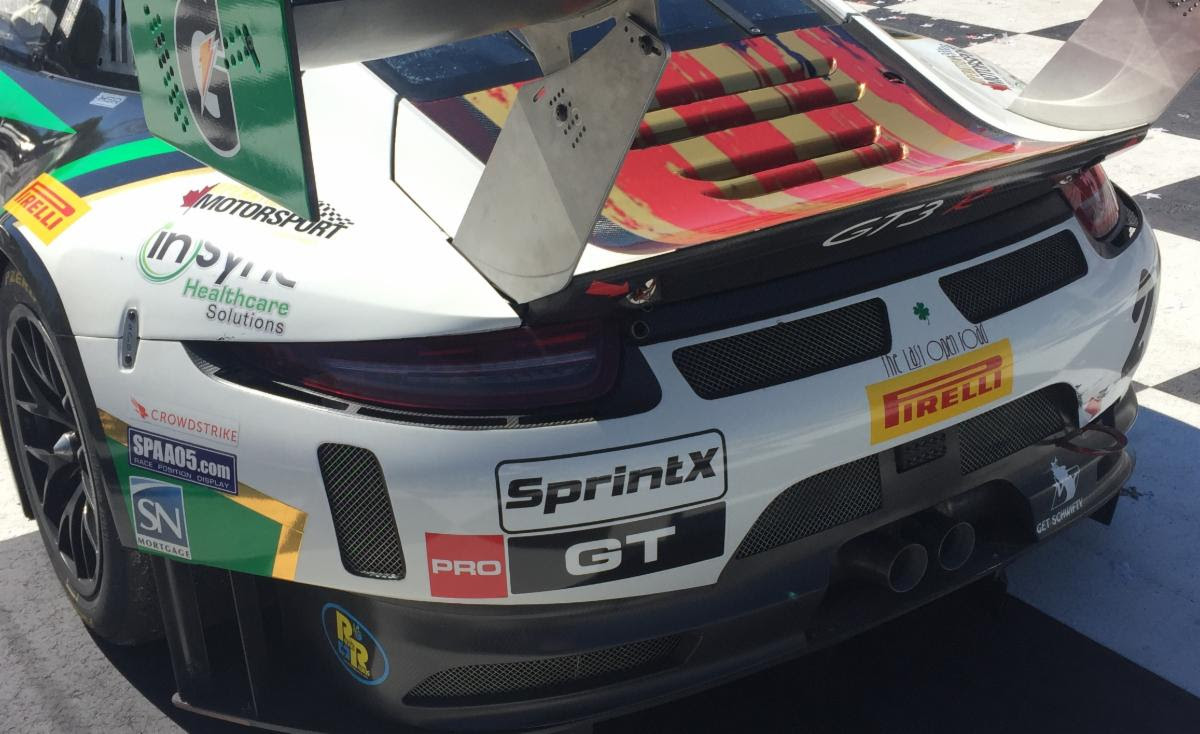 Miscellaneous Crapola:
This is the T-shirt Adam and Tara got me for Fathers' Day. It was late, of course. But you can't argue with the sentiment:
Also, one of my online friends sent me the classified page below from AutoWeek, October 11, 1970, because one of the three (???) Causey P6s was offered up for sale. As most of you know, I co-drove my friend Mike Kaske's Porsche-powered example several times and enjoyed it immensely. We did pretty good with it, too. But look at all the other bargains! $6500 for a well-prepped. full-race 289 Cobra? $7500 for a 427. A REAL one! But who knew, right?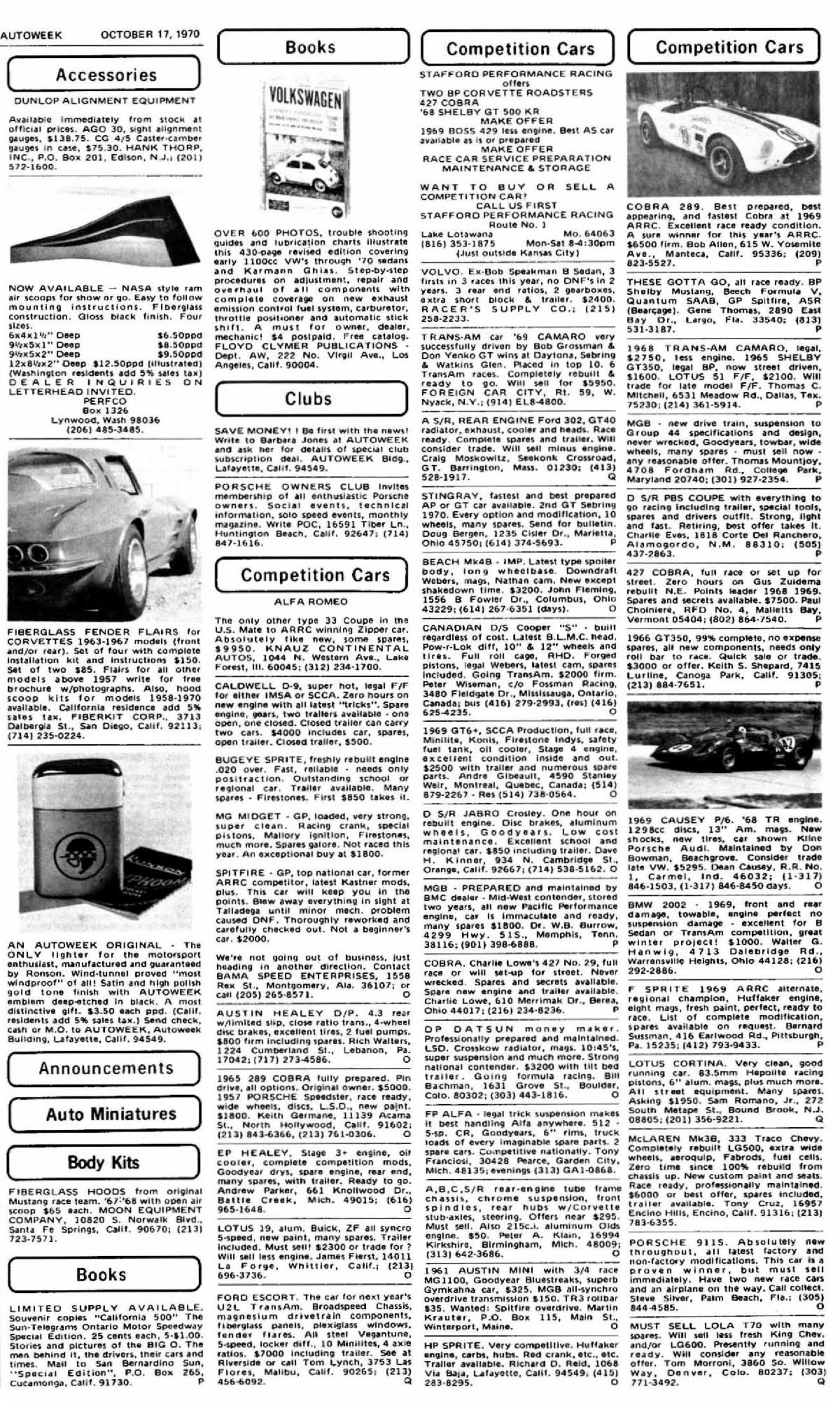 Me in the Causey P6 (below):
Pretty car, eh?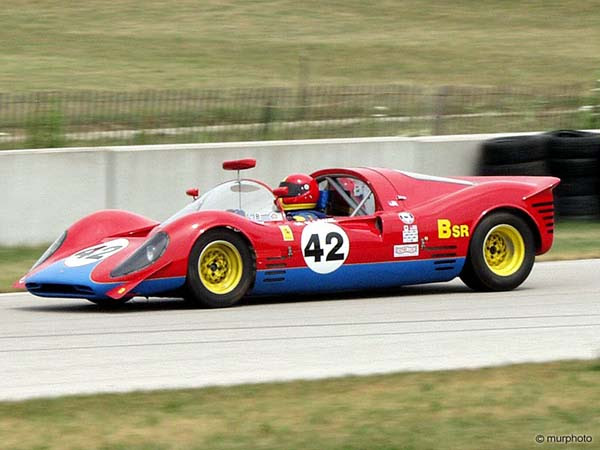 More coming next week, including a return of 
TRIVIA!