Yeah, I owe him one for that...
But even better (no offence, Tom) was the email I got day before yesterday from Sharon Spurlin, who is the publisher of 
AUTOMOBILIA
 magazine (if you like car shit--pardon me, make that "memorabilia and collectibles"--check them out here: 
https://www.automobiliaresource.com/
) as well as the stateside rep for the U.K.-based 
CLASSIC & SPORTS CAR
 magazine. In any case, I gave her a copy and, well, here's what she e-mailed:
Hi Burt,
My girlfriend Lisa (visually impaired), whom I mailed the cd book too, went crazy over it.  She's read (listened) to thousands of audio books, and says this is the absolute best she's ever read.  Loves the sound effects, the different voices and learning about all the cars from that era.  Seriously, she is ecstatic, and is listening to it for the 2nd time already!
Quite an endorsement from a non-car junkie.  She is exposed to classic cars a bit through me (not much), but just loving learning about them through your book "that era and those cars 'come alive'"
Sharon Spurlin
Sharon Spurlin - Publisher
AutoMobilia Resource, LLC
1217 Cape Coral Pkwy East, #178
Cape Coral, Florida 33904
T: 256-729-6288
M: 954-579-5280
Need I say "WOW?"
Gonna have to shop for a bigger helmet. Bigger hat, too...
Thank God I've got Carol, Adam and Tara to remind me (constantly, in fact) not to be such an enormous blowhole all the time...
Gotta finish up now, but first: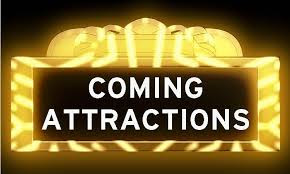 OK, so Carol and I will be hawking books/audiobooks/logo clothing/decals/Last Open Road license plate frames, prints/goofy tchotchkes, etc. at THE LIME ROCK HISTORIC FESTIVAL this coming Friday-through-Monday. Look for our pushcart (EZ-Up, actually) in its usual, unbelievably privileged position on the store deck between the "A" Paddock and the infield spectator hill overlooking the esses (THANK YOU Murray Smith, Skip Barber, Mitch, etc.) and there is an ugly rumor that has-been racing driver, now-redundant television motorsports commentator (sorely missed on the Formula One broadcasts, BTW) David Hobbs may be dropping by to hawk a few more copies of his dubious, self-serving and highly overpriced (but, I must admit, hugely entertaining!) autobiography.
If you don't have a copy, you should most certainly invest in one. After all, now that the F1 TV gig has gone Tango Uniform (if you don't know what that stands for, look it up) he can certainly use the shekels. God forbid a man of his standing and experience should have to go into, oh, say, Driver Coaching for Ferrari, Porsche and Viper track days. Don't think his heart or nerves could stand it!
Come Sunday (weather cooperating) we'll be set up somewhere along the main straight during the SUNDAY IN THE PARK CONCOURS at Lime Rock.
Supposed to get a wee drive in Murray Smith's old Morgan, as well. He will tell you it's the Most Important Morgan in the Known Universe, and that may not be hot air or hyperbole (neither of which Murray is given to) since it is, in fact, the Morgan that won its class and finished 13th overall at Le Mans in 1962. Wow.
The following weekend, I'll be mooching an enduro co-drive in Ed Mettleman's Porsche, covering the event for the magazine & hawking books/audiobooks, etc. (you don't really want me to go though all the blessed inventory items again, do you?) out of the VINTAGE MOTORSPORT magazine booth (and downtown on the courthouse lawn during the Friday Night Street Festival) at the SVRA WATKINS GLEN VINTAGE GRAND PRIX.
Do stop by and say "Hi!" And, while you're at it, BUY SOMETHING! I mean, we're not in this for our health, y'know...
More anon,
Burt