It's me again: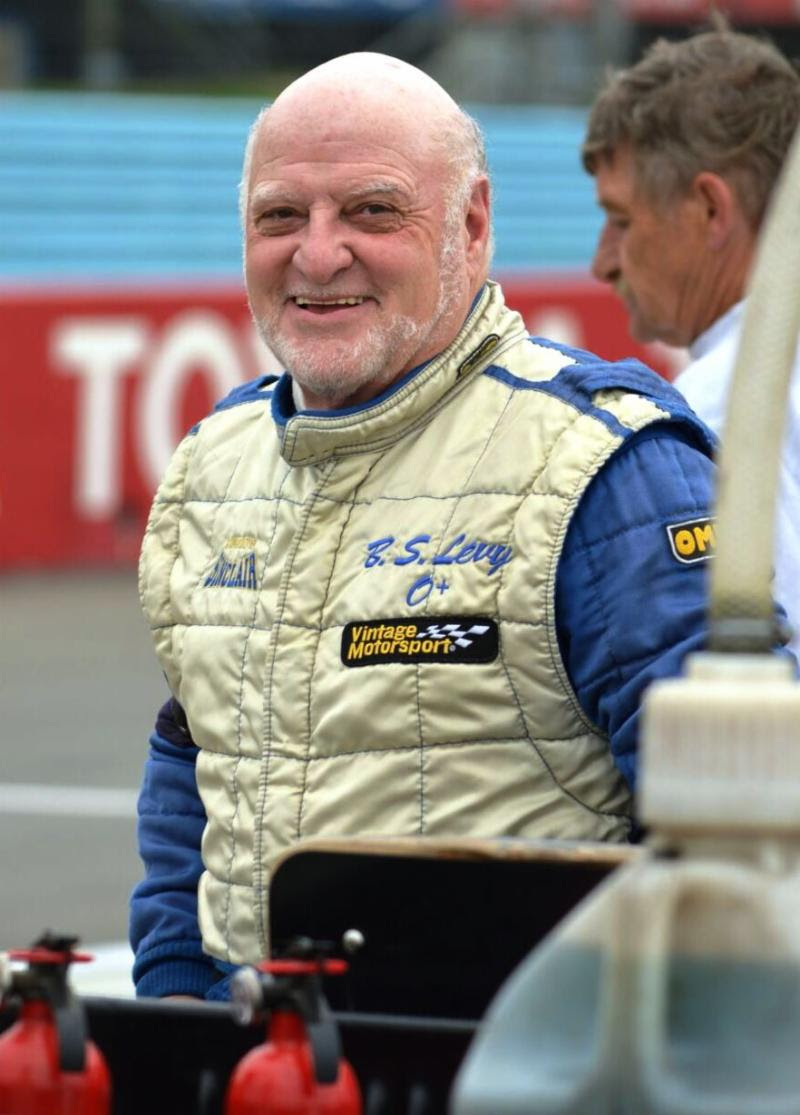 (pic from Watkins Glen; note clean race suit that has not been used nearly enough this year)
OK, so we skipped Monterey & Pebble Beach this year to sign a few books at Pasteiner's Auto Zone during The Woodward Dream Cruise in Detroit (a tire-squealing, stoplight-to-stoplight overdose of All-American car craziness that should be on every enthusiast's bucket list for at the very least a one-off visit) but, at least until recently, this hadn't exactly been a stellar summer for Ride Mooching. In fact, I wuz beginning to think I'd lost my touch (heaven forbid!).
Only then, like sometimes happens in life, opportunities appeared out of nowhere from thoroughly unexpected sources, and all of a sudden I wound up on an extended, enjoyable & exhausting long-distance Recording (more on that shortly), Ride-Mooching & Road Trip odyssey all over the eastern and south eastern parts of the country. Three-quarters of it in our new-to-us used Honda Odyssey that I bought from one of my friend Richard Fisher's Autobarn dealerships--free and deserved plug--which did a superb job of hauling me and all sorts of audio production, sound absorbing, pop-up weather protection and book-hawking equipment & inventory (plus me, my race gear and some clothes that didn't smell too good by the time I got home) all over the blessed map. And this particular 4-weekend excursion ultimately included four better-than-decent race drives in much-better-than-decent race cars at three of my very favorite racetracks!
What a grand adventure!
What a memorable time!
What an incredibly lucky guy!
(eat your heart out)
But before I go on to hopefully inform & entertain (or make you green with envy, or maybe all three?) let's take a wee moment for a brief commercial interruption, featuring Yrs. Trly. in Full-Tilt Salesman Mode. And I know how that's done. See picture below from my heady days as an upscale car salesman at Loeber Motors, 1111 North Clark Street in Chicago (Mercedes-Benz, Rolls Royce, Alfa Romeo and Volkswagen) which stood four stories tall and a block around smack in the shadow of the glass-and-steel Gold Coast high rises and gracious, ivy-encrusted Astor Street and State Parkway brownstones just a short, wobbly stagger from Chicago's glittery, glamorous, gin-and single-malt whiskey soaked, regularly sleazy and rightfully infamous Rush Street nightclub district):
would you buy a used car from this man?
We begin our pitch:
"Ahem" (sound of me clearing my throat, followed by a full-throated, almost painfully sincere):
"Hello, friends and fans of The Last Open Road. We're certainly glad to have you out there reading this! Because otherwise it'd be like talking into an open closet with the light turned off.
But the point is that these are truly great, ground-breaking times for Carol and me and The Last Open Road book series. Really they are.
We've got an incredible new audiobook version of the original novel in the works (more in a moment...and just wait'll you hear the damn thing!) plus the very last book in the series, The 200mph Steamroller Book III: Assault on Four O'Clock, is likewise in process. But the launch of Steamroller III has been moved back to July 2019 at Road America (which is a nice fit since all the other novels debuted at the big July vintage race at RA) since it's become painfully apparent that I can't manage two completely different, massive, all-consuming, mind-funneling major creative projects at the same time.
Maybe you can, but I can't...
So finishing Steamroller III (which is about 2/3rds done and, as I've mentioned, will definitely be the last book in the series) has been put on a short hiatus while we finish up with the audiobook. Given the same fork in the road, I'd like to think that you'd make the same choice.
Good news is that the audiobook is proceeding on schedule (and it's frankly quite fabulous) and we're hopeful we'll be done with the audio-production and editing by January 1st (this year...really!). Our plan (or maybe it's more of a scheme?) is to debut the finished audiobook at back-to-back weekends in Florida this coming March, starting with The Amelia Island Concours d'Elegance on Saturday, March 9th, which will include a "Cars of The Last Open Road" display adjacent to the teeming front entrance of The Ritz Carlton host hotel where everything takes place. Then, just a few days later, we'll be introducing it to the pro-racing crowd in the Sebring Hall of Fame Museum smack-dab in the middle of the racing paddock during the 2019 12 Hours of Sebring. And that will be followed by more events of all types as the summer racing & car show season unfolds.
And, like I said, wait'll you hear it! Because we're doing it in the style of a 1950's radio play! We're working in partnership with an excellent local media-production company (Concept One Media in Downers Grove, Illinois, who have been absolutely wonderful to work with) and we have real, professional voice actors in the key roles (I tried reading it, and I sound like shit). Plus incredible (or should that be "credible?") sound effects, genuine period music (you wouldn't believe what the freaking rights cost!), AUTHENTIC car sounds (if it's supposed to be an MG TC, it IS an MG TC, if it's supposed to be a C-Type Jaguar, it IS a C-Type Jaguar, if it's supposed to be a Cad-Allard or Chrysler Hemi-powered Cunningham or a legit Ferrari V12, it's every one of those things, too!). VERY cool!
But wait, there's more:
MYSTERY CELEBRITY GUEST VOICES in a bunch of the major and minor supporting roles. Including (ahem, and in no special order): Celebrated and justly famous, only slightly Americanized British race drivers & well-known raconteurs David Hobbs and Brian Redman, Lime Rock Park owner and racing school founder Skip Barber, stellar American factory Porsche driver Patrick Long, multiple American racing champion and sometime TV personality Tommy Kendall, U2.5 Trans-Am champion & international racing star John Morton, NASCAR Hall-of-Fame Crew Chief Ray Evernham, Road America track president George Bruggenthies, Lime Rock Park PA announcer Greg Rickes, Amelia Island Concours founder and chairman Bill Warner, expat-Brit racer and Evanston, Illinois-based dealership mogul Richard Fisher, Ferrari expert & racer Phil Airey, pro racer and driving coach Mark Hamilton Peters, classic auction expert Andy Reid, Vintage Motorsport magazine publisher and semi-formidable vintage racer (not to mention my boss at the magazine) Michael Silverman, syndicated automotive columnist Dan Scanlan, Mazda North American Motorsports Director John Doonan and his son, Alex, and more to come, including--hopefully--a three-time Indianapolis 500 winner & 4-time Indycar champion and some well-known TV car guys whose names are household words...
BTW, we're going to tell everybody WHO is involved, but we're NOT gonna let on as to which role(s) they play. Heck, we may even have some sort of cheesy contest about it.
Why not?
Should be fun.
But now the other shoe drops. With a thud.
All of the above is incredibly expensive. Much more than publishing a damn book. We realized some time ago that we needed a major presenting sponsor for the audiobook project. And, considering all of the above effluvia plus the widespread and enthusiastic following and incredible shelf life The Last Open Road has already enjoyed, it should be a superb value for the right sponsor. We're currently in contact with several well-known prospects whom we believe would make a perfect demographic/marketing fit and that the deal would greatly benefit both sides and that the benefits would endure for years to come. Two of the prospective sponsors have expressed significant interest in and enthusiasm for the project, and we're confident a deal will be done.
But nothing's signed as yet and no money has changed hands.
But we're plowing ahead anyway. And it hardly helps that we're in the midst of a much-needed/no more left reprint of Montezuma's Ferrari (its eighth, can you believe it?) and, on top of that, we'll have another one coming up very shortly for The Fabulous Trashwagon. Plus yet another printing (number 11, can you believe that?) for The Last Open Road. Plus, since it first came out in 1994 (are we really THAT old???), we figure we need to do a special, 25th anniversary edition of The Last Open Road with larger type (yeah, I've heard all you old bifocal types grumbling in the background) and with the somewhat insider Seneca Lodge scene that was cut out of the St. Martins Press version (printing number 3) and has gone missing ever since back where it belongs...between the book covers!
And all of this takes money. So here's what I'm asking (I need to be sounding REALLY sincere here):
Would those of you who can PUH-LEEZE purchase a sponsorship in Steamroller III? It costs just $250 (less than dinner with wine at most of your better big-city restaurants...especially if you figure in the tip and parking) and here's what you get:
1) Your name (or the name of some other person or persons, pet, loved one, crew chief, co-driver or what-have-you, living or dead, whom you wish to acknowledge, impress, herald, amaze or honor) imprinted FOR ALL TIME on the sponsor page in the color section of the new book. Biz card ads, pictures of your favorite car, display ads for your product or business are also available. And remember--LAST CHANCE, FOLKS!--it lasts freaking forever and this will surely be the very last book in the series...
2) A classy, leather-bound, cloisonne-emblem encrusted Sponsor/Advertiser SPECIAL EDITION of the new book (plus an ordinary "beater" first edition to actually read). These special editions are NEVER offered for retail sale (although we do occasionally donate extras to charity auctions, where one recently sold for over $900).
3) A VERY nice, high-quality polo shirt with the Steamroller III logo and "The Last of The Last Open Road Sponsor/Sucker" embroidered on the chest. It's a shirt you'll be proud to own and embarrassed to wear!
4) Carol and my everlasting gratitude. We're not broke by any means, but the publishing business is in a cash crunch right now thanks to so much stuff going on and so many great projects coming together all at the same time. So if you've got bucks in the bank and your brain likes my work, please click on the link below and become a sponsor.
In fact, pretty please...