The Legend of Finzio's Sinclair
a Christmas fable
As most all of you already know, Finzio's Sinclair is the highly fictitious street-corner gas station in Passaic, New Jersey, where my The Last Open Road series begins in the spring of 1952. Who'd a'thunk (surely not me!) that it would grow and evolve into what it's become today? And mostly thanks to word-of-mouth (THANK YOU ALL!) and people all over the country (all over the world, in fact, but not so much) displaying our decals on their favorite sports cars, racecars and grocery-getters (see pix below).
And that's just the tip of the iceberg. Cannot tell you how much we appreciate it, as Lord knows there's no budget for a massive, Hollywood-style advertising campaign. Plus word-of-mouth is really better, isn't it?
Some folks have even taken their enthusiasm for the books to fairly ridiculous extremes (although, looking back, we have historically championed ridiculous extremes as a matter of general policy). One guy built up this Rover V8-powered MGB "pickup" into a Finzio's Sinclair parts runner (you're obviously loony, and we love you for it!):
And friend/ace wrench Jamie Goffaux (also crew chief on the turbocharged Yesteryear Motorsports Lotus X180R I was privileged to co-drive several times...see pic below)
built this wonderful Finzio's Sinclair hot-rod pickup for one of his customers: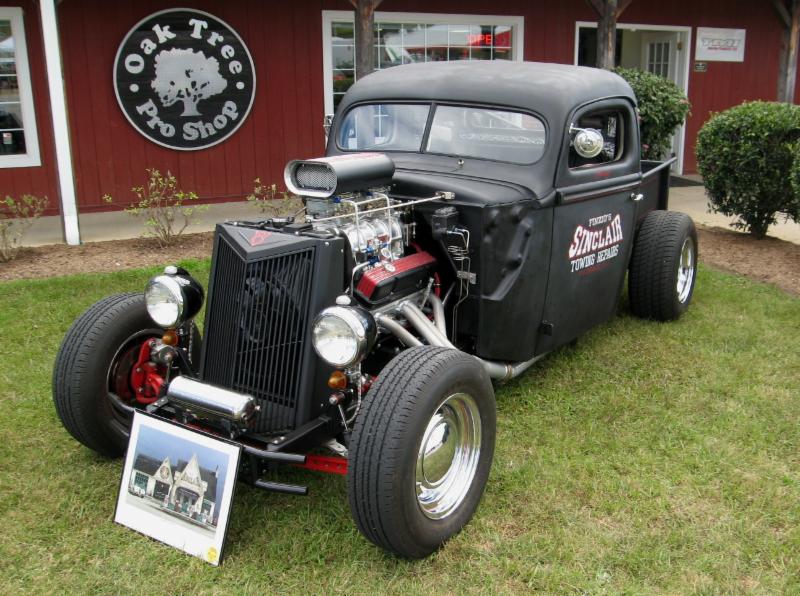 We're also working on a 1/43rd scale-model Finzio's Sinclair to set on the shelf, tabletop, basement railroad or slot-car layout with all your other dust-collectors:
But although the hand-made prototype came out incredibly well (done by a friend who's company makes architectural models in real life, and can make whatever famous building or structure you would like for your own model display or rec room layout) we have yet to figure out how to make a cost-effective production run or kit. But we're working on it.
In those rare moments when Carol and I have a chance to think back and reflect, we're truly amazed--you could even say overwhelmed--by everything that's transpired. And we have all of you (plus all the other "all of yous" who don't get these messages) to thank. Without all of your support and enthusiasm, none of this could have happened...
Although sometimes it maybe goes a little too far. Like when I was doing a book signing several years back at the PRI racing-hardware show in Orlando and this smiling father-and-son duo walked up to my book table.
"Go ahead, show him!" the father encouraged.
And that's when the young man turned around and peeled up his shirt:
As you can imagine, I was humbled and horrified in about equal measure...
In any case, Carol and I just want to wish all of you a wonderful, enriching and meaningful holiday season. The usual drivel, spiked with the usual shameless and heavy-handed sales pitches, trivia questions, etc. will resume next time. In the meantime: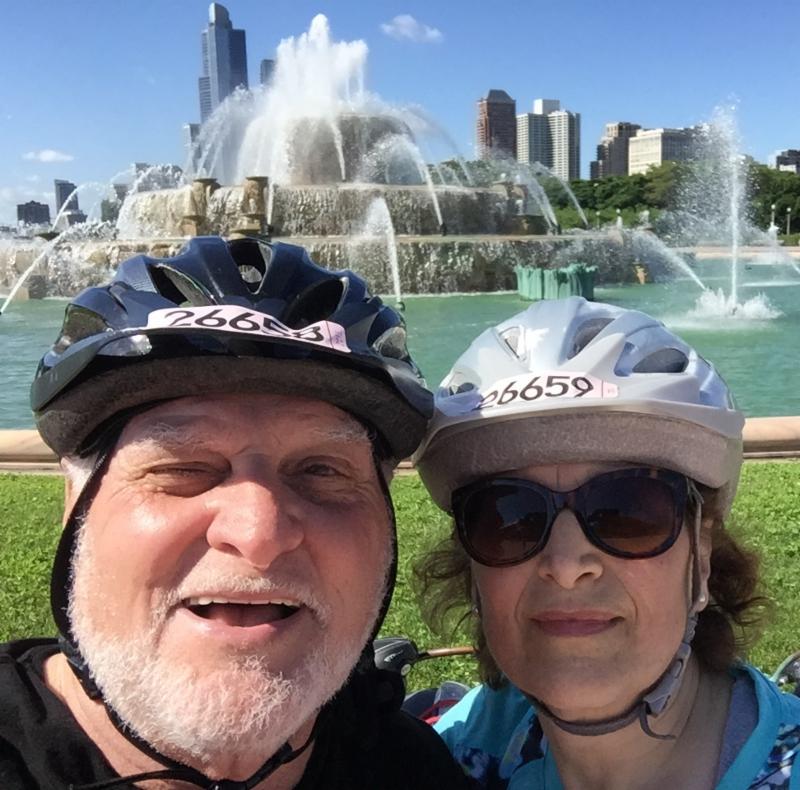 ALL THE VERY BEST TO YOU AND YOURS!!!