WOW & AT LAST!!!
Can't even begin to tell you how Carol & I are feeling right now. The response to the "Preview Edition" of the new book (and to ALL the books, in fact!) at Road America last weekend was, well, overwhelming.
We had people literally lined up (see below) at our table in the VINTAGE MOTORSPORT magazine booth all three days!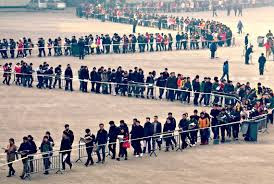 Okay, so maybe that's a slight exaggeration.  But we were unbelievably busy and the response, support and enthusiasm were incredible (in spite of my utterly shameless "say, why don't you fork over fifty bucks and buy the same blessed book twice?" scam...see flyer below).
Anyhow, in spite of the above shennanigans, it was, by a VERY substantial margin, the biggest damn book weekend we've ever had.
And I mean EVER!
Whew!
And the web orders keep pouring in, too!
BTW, the website has the same exact two-for-the-price-of-one-and-a-half deal mentioned above (while supplies last: one of the rare, soft-cover, we-only-printed-200-of-the-dang-things"Preview Edition" copies right away and one of the hardback First Edition copies when we get them in sometime around the middle of September).CLICK RIGHT HERE if you're that eager. Or impatient. Or stupid.

Also, very seriously now, I want to say "thanks." And give thanks, too.
If there's one thing any author wants, needs, craves & simply can't do without, it's an audience that likes to read his damn books. Or HER damn books, if you want to get all uptight diversity-sensitive & politically correct about it.

We'll have another, full-size e-blast coming together over the weekend with stories, gossip, track exploits, trivia & the latest hot news (like about the highly upset "Continuation Cheetah" builder who's decided he wants to part my hair with a claw hammer ever since reading my otherwise well-received feature story on them in the latest issue of VINTAGE MOTORSPORT: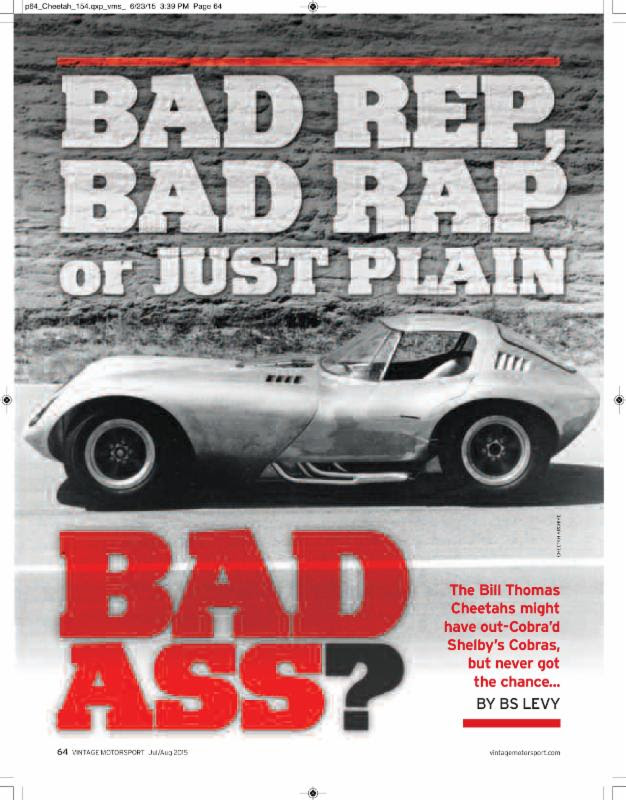 ONE LAST THING DEPT:
If you happen to be roaming around Chicago's lovely north shore this coming Sunday morning, do make a point of dropping in on Fuelfed's relaxed, excellent and always eclectic "Coffee & Classics" show at Lincoln & Elm in downtown Winnetka from 9-11am.
Carol and I will be there hawking books (unless it's pouring rain, in which case we'll be in bed at home watching the Grand Prix) and you can find us in front of the "Oui Madame" store at 550 Lincoln Ave. This will be something new for a series of gearhead car racing novels: a book signing in front of a chic chick boutique. With a French accent, no less.
Get more info on Fuelfed and this weekend's Coffee & Calssics gathering by CLICKING HERE!
See you there?