Santa's Little Helper?
Well, folks, it's getting to be that time of year again. Turkeys are getting brined for the oven, Black Friday looms like a great, yawning chasm of menacing credit-card debt and, although I'm out in sunny Californy right now, I'll likely be needing some fresh gas/oil mix and a new sparkplug for my snow blower by the time I get back home. Remind me once again: why do I live in Chicago?
But the point is this: the Holidaze are approaching like a damn runaway locomotive (albeit festooned with jingle bells, holiday elves and strings of twinkling Christmas lights) and, since you are inevitably going to be spending more than you planned to or wanted to on all sorts of gifts, goodies, baubles and bottles of potent things to drink for people you either love, are related to or hope to get big business orders from in the future, I figure te least I can do is try to get you to spend some of that huge, heaping pile of holiday moolah with me. I mean, that's what capitalism's all about, isn't it? So, without further ado, here's our 2014 Last Open Wallet (er, make that "Last Open Road") gift guide:
Of course, first off there's my books. Lots of people have never read them. Worse yet, they've never BOUGHT them. And here's your big chance to fix that up. We've got a Christmas Special going on the website "ALL SIX OF BURT'S BOOKS FOR $150!" (just click it to get there) and they come with our semi-famous decals and of course I'll be happy to sign, personalize and/or deface them any way you like. BTW: the 5 novels (soon to be 6, I promise) are also available as e-books from amazon kindle and B&N Nook, and will soon be up on ibooks as well. On the same page we have our delightful (and affordable!) Finzio's Sinclair Christmas cards, which are great fun for the folks who get it and a source of bemused puzzlement for those who don't.
Then we've got our fine Embarcadero pullovers, which everybody loves and which are guaranteed to make you look incredibly cool and yet keep you toasty warm even when wintry winds blow!
But if you want something really special that will be remembered forever (and moreover something that can never, ever be successfully re-gifted), why not go for one of our custom-made, personalized and thoroughly one-of-a-kind Holiday Gearhead Whatsits. Like fr'instance: OUR FABULOUS RACING or RESTORATION BUDGET PIGGY BANKS!!!
Just send us a picture of the car and we can help you with appropriate wording & logos (or, if it's some supposed "restoration project" junkpile that will likely never move under its own power again and serves mostly as a resting place for half-finished beers whilst your husband and his disreputable gearhead buddies hang out in the garage and "discuss" the supposed restoration, you can just tell us the year, make, model and projected color choice and we'll take care of the rest).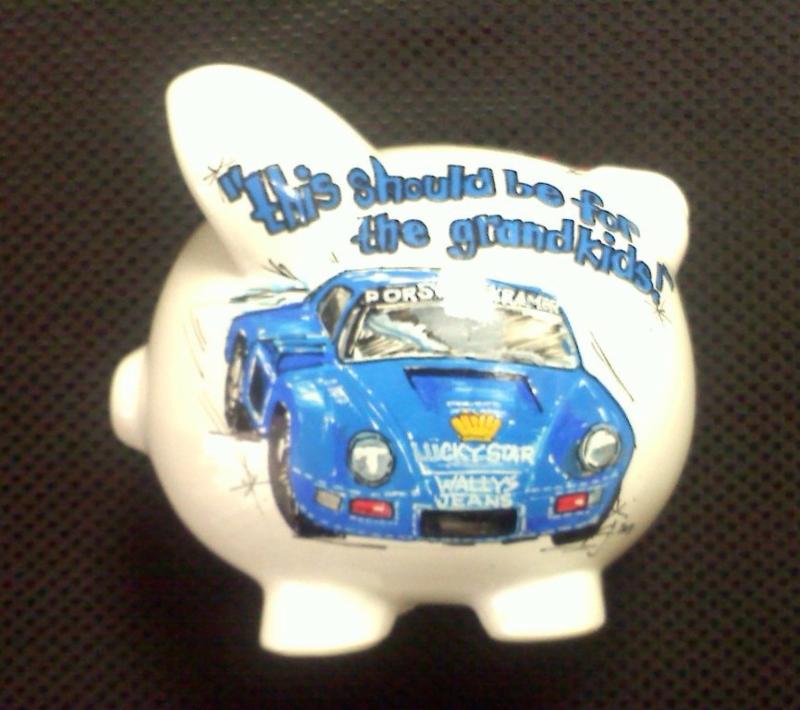 Just $85.oo including careful packing and shipping (continental US only, call for offshore or over-the-border freight).
Takes about two weeks and, since these are all custom made, it's probably best if you e-mail me at thinkfast@mindspring.com or call the Think Fast office at (708) 383-7203.
If you want to go upscale and even wilder from there, my good buddy, diehard 2nd-generation TR3 racer and accomplished artist, musician, filmmaker, VARA webmaster and one time Warner Brothers animator Steve Belfer has come up with something REALLY cool! Steve has done a lot of excellent event posters in his time, and now he's ready to make you a professional- quality, full-size (20"x30"), suitable-for-framing racing poster WITH YOU AND YOUR CAR ON IT!!!!
Here's just a few examples of what Steve can do: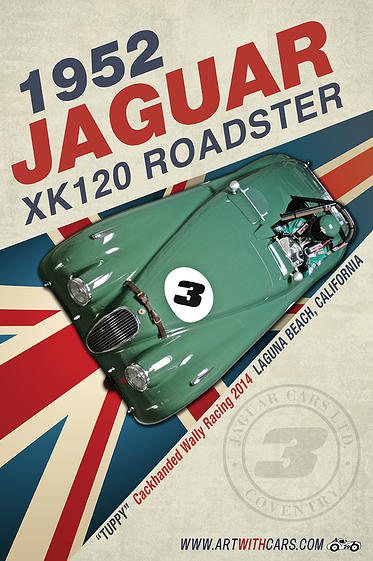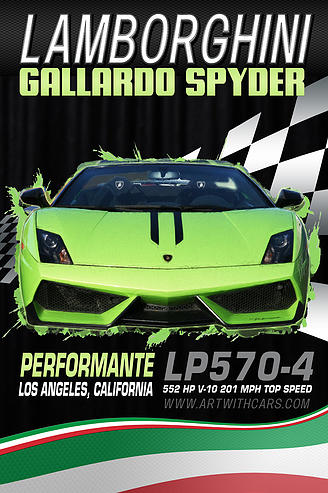 Wow!
Posters are $159.oo for one and $39.oo each for additional posters (be sure to give one to all your disgruntled business partners, accountants, old girlfriends and ex-wives!). Turnaround is less than a week following receipt of order & image and the price includes shipping within the continental US. To get in on this fantastic new holiday gift idea and dress up your den, rec room, garage, trailer, motor home, bathroom or porta-potty, go to Steve's website at:
Lastly, if you really, really want to make somebody remember you, give them (or yourself) a fine, art-quality original (on canvas, no less) of renowned motorsports artist Roger Warrick's famous "The Last Open Bar" painting with THEM (or you)IN THE PICTURE! Yep, you (or your favorite holiday gift recipient) can be belly-ing up to Siebkens famous bar with all the legendary racing greats who drove at Road America! Such a deal!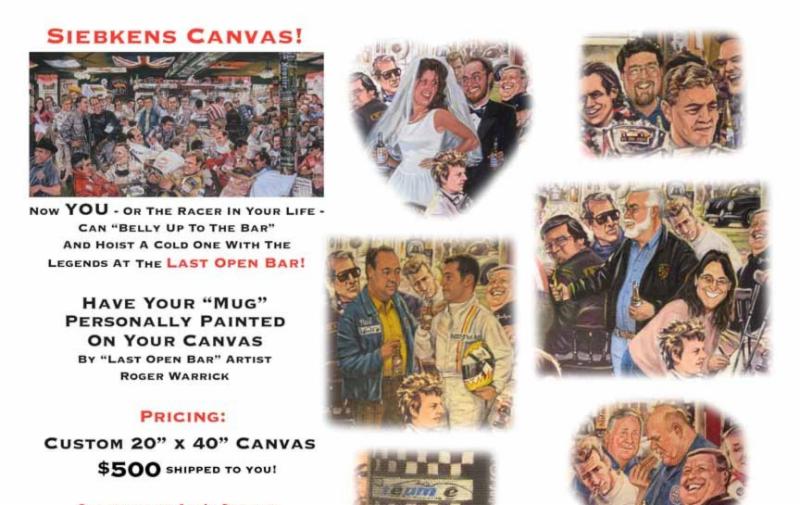 email thinkfast@mindspring.com or call the Think Fast Ink office at (708) 383-7203 for more info or to place an order Or you could buy that special person (or yourself) a wee, small slice of semi-everlasting immortality (for just two-hundred-and-fifty bucks, by the way) by making them a sponsor in the new book. I've flogged this scam so many times you probably know it by heart, so rather than running it past you again, just: CLICK HERE FOR ALL THE AMAZING & SELF-SERVING DETAILS!
STONKING-HOT STOCKING STUFFERS!!!
Well, you could start with our justly famous THE LAST OPEN ROAD decals
(rumored to be worth a second a lap anywhere) or our whimsical "Do you know Buddy Palumbo" campaign buttons or refrigerator magnets, but probably the greatest el cheapo Finzio's Sinclair/The Last Open Road gift of all time is featured in the block directly below. Read on....