IT'S THAT TIME OF YEAR AGAIN!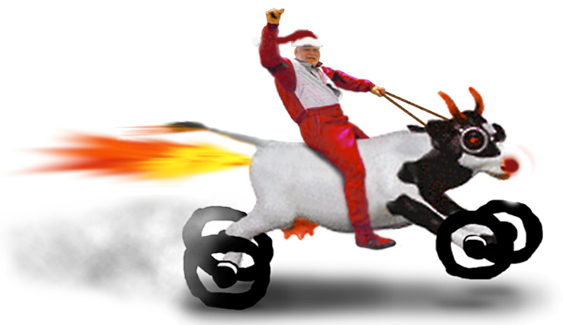 Yes, it's that time of year. Sure, the sun is still shining, but it's low in the sky this time of year, there's a fresh, cool snap in the air and the trees here in the midwest have donned their gorgeous and vibrant autumn colors (you should see the oaks and red and sugar maples in the woods where we walk our dog!). Unfortunately, that also means all those beautiful yellow, gold, burnt orange, red and russet-colored leaves are scattered all over our freaking yard now and wife Carol will have me out there raking the damn things unless I can figure a way to cop a sneak and avoid it.
But the point is that it's fall--November, even--and that means we've already turned our clocks back, it looks like the middle of the freaking night by the time I leave my office every evening (on the days I bother to go in, anyway) and our mailbox is already overflowing with all sorts of glossy Christmas catalogs hawking every imaginable type of holiday-appropriate toy, treasure, adornment, apparel, notion, potion, lotion, promotion, edible, drinkable, ornament, decoration, bangle, brightwork and bauble. I'm particularly fond of the baubles in the Victoria's Secret catalogs that some thoughtful elf keeps sending my wife. But that's another story....
In any case (and not to be outdone) I am shamelessly and herewith presenting a fine selection of fascinating, unique, affordable and oh-so-appropriate holiday gifts and goodies we have on tap for you from the underpaid and occasionally insolent customer-service elves at Finzio's Store. Some are new items, some are old standards and some are deeply discounted leftovers that never moved like we thought they would. Hey, nobody hits a home run with every swing. But the point is you should buy some of this stuff to give to that special someone in your life. We'll even settle for that special anyone in your life. We're not that picky.
So, without further ado:
NEW!  "Christmas Finzio" wall print by my late, great friend, graphics genius and collaborator Art Eastman. 16x20 (fits readily available standard frames) and a perfect companion to our regular, summer racing season Finzio's Garage print. An unbelievable bargain at $20 plus $6.50 S&H*
Click
HERE
to order either one.
We also have the above artwork on our fabulous, fun-to-receive and thoroughly fantastic Finzio's Sinclair Christmas Cards!
Speaking of things that should surely be hanging on your walls, we have a NEW, LARGER (24x36--fits readily available standard poster frames from your favorite Big Box store), HIGHER-QUALITY edition of superb character artist Roger Warrick's first and arguably best "infamous racing pub" series, 
"THE LAST OPEN BAR"
, featuring over 40 famous, Elkhart Lake/Road America-appropriate racers and characters from many different eras and disciplines enjoying a few (or, in my case, a few too many?) libations at Siebkens incomprable racing bar. Also includes yrs. trly. (that's me tending bar behind Phil Hill) and Buddy and Big Ed from the novels right in front of me. Comes with cheat sheet to help you name all the drivers. Bigger, better and yet STLL just $35.oo! Click 
HERE
 to order!
BUT WAIT! THERE'S MORE!!!!
OK, this is just TOO COOL! Want to do something REALLY MEMORABLE this holiday season? Well, how about letting gifted "The Last Open Bar" artist Roger Warrick put YOUR SPECIAL PERSON (or people) INTO the fabulous scene above at Siebkens???!!! Hey, it's not cheap at Five Hunnert smackers (see beelow) but each one is a one-of-a-kind canvas original and destined to be treasured, cherished, clucked at & marveled over forever. SUCH A DEAL.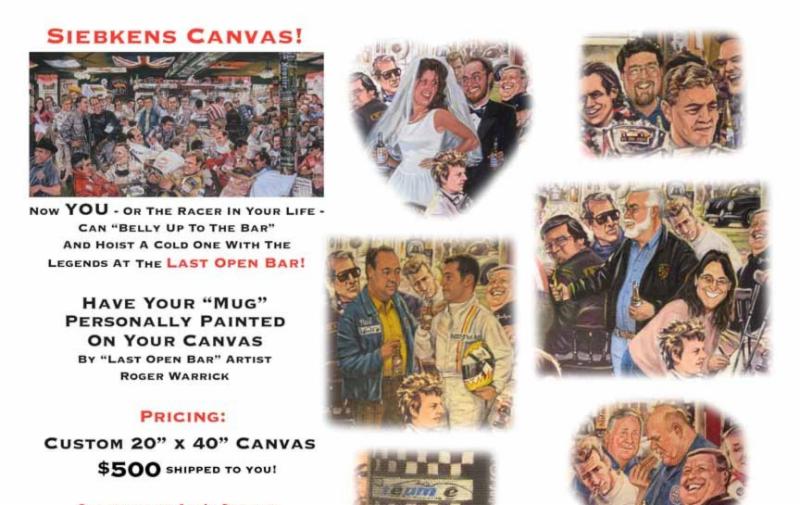 We also have Roger's other fine prints on the same "great racing bars" theme featuring The Seneca Lodge ("Knights of the Roaring Road"), The Glen Motor Inn ("October Heroes") and the Drivers' Meeting at Sebring. Good fun and perfect for any den, bar, garage mahal or rec room.
Speaking of personalized, hand-painted, one-of-a-kind gifts, don't forget our fabulous racing or restoration project piggy banks from our good friend and marvelous character artist Carolyn Johnson. Just shoot us 75 bucks, e-mail us a picture of the car you want (or let us know what make/year/model/color scheme, etc. it is and we'll take it from there) and, in a couple weeks, you'll have a holiday gift sure to put a huge grin on any gearhead's face! Click 
HERE
 for more info or to place your order (and don't wait too long, as Carolyn gets awfully busy as 
December 25th
approaches). Guaranteed to bring a smile!
Haven't mentioned any of our clothing yet (you can check it all out on the website, including all of our TLOR and MF logo apparel and the world's most insulting "golf" shirt), but our ribbed fleece Last Open Road Embarcadero pullovers are the coolest. And the warmest. Perfect for chilly fall and winter days, everybody who's gotten one really loves it. Handy phone/money/etc. zippered utility pocket on left sleeve, warm hand pockets L & R, zip-up, neck-warmer collar and very stylish to boot. And only 45 bucks for a fashion statement that will also keep you warm!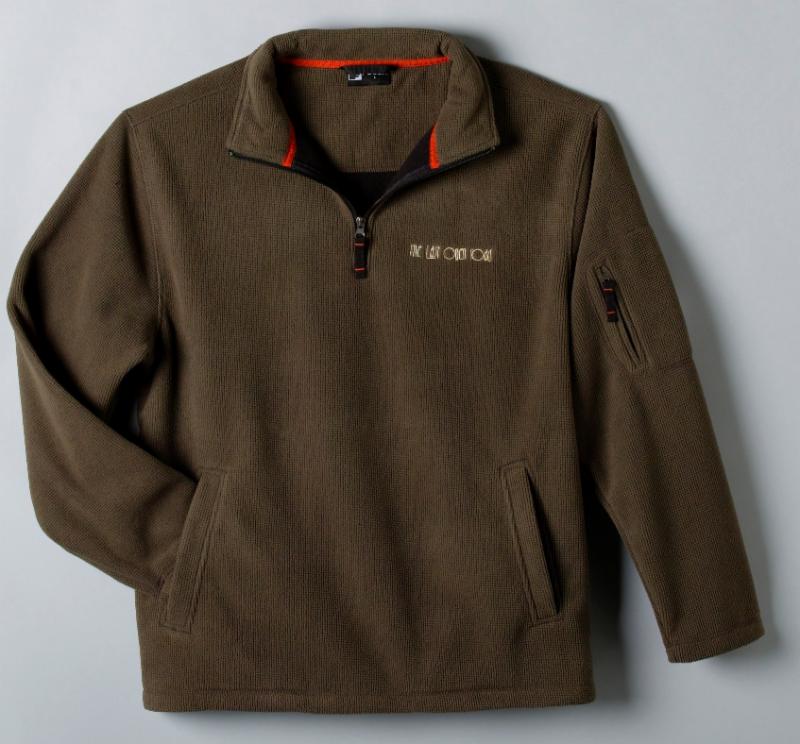 Available in black and olive green, and I think we have some chocolate ones left, too. Click 
HERE
 to order.
OK, so far it's all been about me, me, me (you expected any different?), but I'd like to take a moment to plug my good friend, diehard enthusiast and helmet painter par excellence Al Ribskis. I've had the same basic paint scheme on my helmets since I sprayed the first one myself with hardware-store Rust-Oleum back in around 1972. But it stunk up the house (imagine my wife asking "why the hell didn't you do that in the garage?") and it looked like some 3rd grader did it in shop class. Especially the runs from laying the paint on too thick and the thumb prints from picking it up to soon. But I liked the design, and it's been more-or-less my racing trademark ever since. Anyhow, I let Al do the paintwork starting about three helmets ago, and he really brought it to life. He can do just about anything if you ask him, and I can't recommend his work highly enough. Give him a holler at
aribskis@aol.com
 next time you need a helmet painted. He'll do a great job.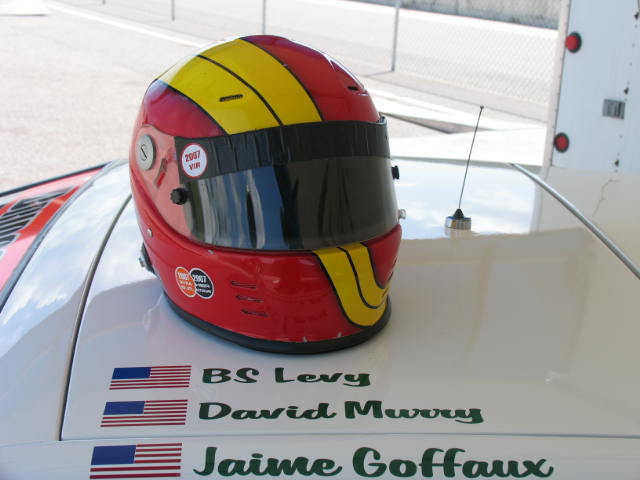 Did I mention he's cheap, too?
Should really plug the books, I guess. If you haven't read my 
The Last Open Road
series, just ask somebody who has. Or do a web search and see what folks are saying about it. And, if you have read them, why not give a signed, personalized book (or a whole set?) to somebody who needs a fast, fun ride through the fifties. As always, all books come with our famous decals and personal, holiday-appropriate defacing by yrs. trly. Special deals for the holidays on the website, too. Click 
HERE
 for more info or to place order. 
Speaking of the books, probably the most amazing gift you can give (to me, anyway) is to become a sponsor in the newest (and final) book in myThe Last Open Road series. Or you can gift a sponsorship to some special friend, relative,
spousal unit, significant other, customer, client, racing buddy, crew chief, engine builder, rig driver, wrench spinner etc. Due out in midsummer, 
The 200mph Steamroller Part II: Assault on 

4 O'Clock

 
will hopefully mark a fitting end to what has been a truly incredible ride, and sponsorships include getting your name in the book on the sponsor page, one of the classy, leatherbound sponsor/advertiser special editions (absolutely NEVER available for retail sale) plus a handsome, high-quality "200mph Steamroller Sponsor Sucker" polo shirt that you will be proud to own and yet embarrassed to wear. And all for 250 bucks! Hell, you can't even get a decent meal-for-two in Manhattan for that kind of money. Click 
HERE
 for details.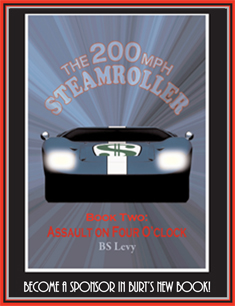 Also, if you don't already have one, be sure to ask Santa for a subscription to Vintage Motorsport magazine. I write for them every issue, but it's a great magazine in spite of that and will keep you in touch with the sport, cars, events and history we all love so much.
Click HERE for the website & subscription info.