DESPERATE TIMES = DESPERATE MEASURES!

Unless you're already living in your own personal, paranoid hidey-hole or survivalist bomb shelter (without benefit of TV or radio service, of course, since the media is all fake and tainted and run by the nut-job left and they're only trying to lure us out so they can murder us--painfully, publicly and gruesomely--then eat the tastier of our soft-tissue organs with some fava beans and a nice Chianti), business pretty much sucks right now.
Did you make it all the way to the end of that last sentence? I mean on the first reading...
One of my editors once called me "the king of the run-on sentences." And, like the idiot I am, I'm proud of it!
Go figure.
But, like I said, business pretty much sucks world-wide these days, and what with all the terrible things that have happened (and are still happening) on the medical, social, political (don't get me started), community and economic fronts, it would smack of brazen, shameless, self-serving  hucksterism for me to piss and moan about our own particular situation (which, compared to most, isn't dire at all) and attempt pitching you to buy some of our fine books and associated crapola for FATHERS' DAY. Or any other day you might choose (remember all those grads who got mostly bupkis on their supposedly special day!), as we're not picky at all in that respect if you're in the mind and mood to exercise your credit cards or PayPal account.
The bottom line is this (could I have some violin music, please?): we sell a lot of our stuff face-to-face at various motoring, book and inspirational events (just kidding about that last one) and, as there have been no motoring events of late (and since I missed the last big one at Amelia Island on account of I wuz sick...I got a note from my doctor and everything), the net result is, well...you did take basic math in grade school, didn't you? And this is all complicated by the fact that we have reprints looming on two of what the REAL publishing world would call my "backlist" (translation: books nobody much remembers anymore but which a few late-comers are still finding out about and wanting to buy or people want to replace after losing them or setting them on fire, in this case The Fabulous Trashwagon and Toly's Ghost), and although we're thrilled that we've sold almost all of them (thankyou!thankyou!thankyou!) it's freaking EXPEN$IVE to do those reprints. Particularly since I've made a kind of personal commitment to do the reprints in hardcover and with the color sponsorship/advertising sections in tact (even though the money from them has long ago been used up or squandered), since when we tried to cut some corners with a paperback, no-ad-insert reprint of Montezuma's Ferrari several years back, everybody gave me the stink eye. Or held their noses. Or both.
So that's one thing. And then there's the you-don't-want-to-know-how-much-effing-money we spent producing the audiobook version of 
The Last Open Road 
over the past couple years. It would be unseemly of me to mention an exact number (perish forbid!), but suffice to say that you could have bought yourself a very nice new car (say a Porsche 911 Carrera, for example?) for the same money and had enough left over to maybe even insure it for a month or two. Depending on your driving record and where you live, of course...
But the point is this: we could sure do with a wee Fathers' Day sales spurt. And/or some more sponsors and advertisers for the new book (which I SWEAR I am working on diligently and relentlessly every single day except for when I'm either out on a bike ride or exercising in the basement or watching entirely too much crap TV or being distracted by the news--all of which is bad, BTW--on the small screen). I think you're gonna like it, too.
So please, when shopping for that special person (or even people who aren't that special...we're not picky at all in that regard!) consider these fine options:
Do you know ANYONE who hasn't read/doesn't have a copy of the book that started it all, The Last Open Road? It's actually a pretty good read. Otherwise why would so many aficionados (car nuts) put the damn decals on their cherished, polished, preened and pampered sports cars, race cars, hot rods, customs, classics, motorcycles, tool boxes, beer coolers, etc?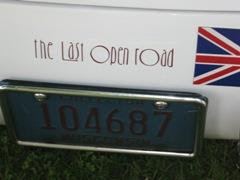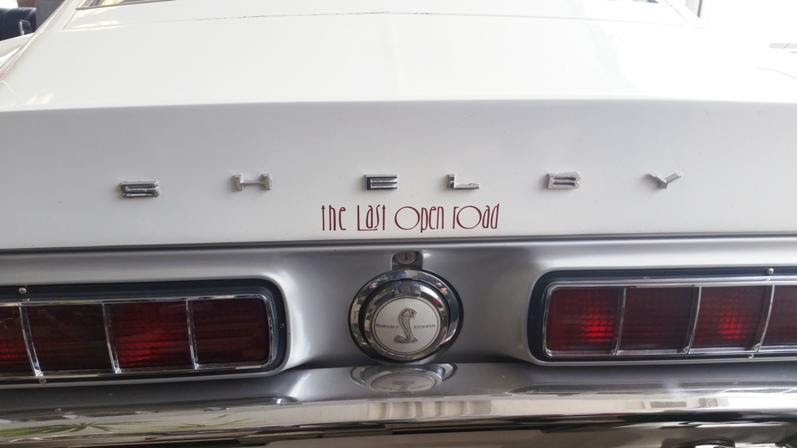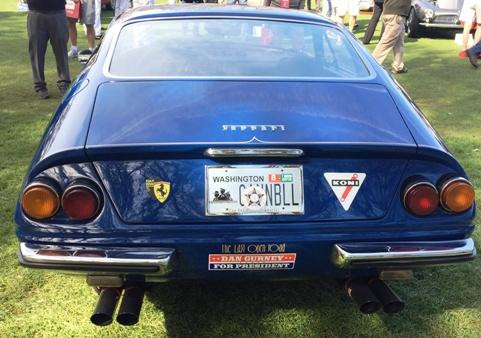 I mean, it's not like I'm paying 'em, right?
And remember: The Last Open Road is just perfect for that fresh-out-of-school (college, high school, grammar school, kindergarten...frankly, we don't care) newbie who may someday become caretaker of all the discombobulated car projects you've had cluttering up your garage, basement and driveway for all these years and that your Significant Other will likely be only too happy to have hauled off by the trash men long before the first flower ever blossoms on your grave. So you're gonna need someone with a bad case of The Car Bug to be your [not to mention the car's] advocate and champion. And here's a great way to get them started down that particular garden path...
And while we're on the subject, there are now FIVE books in The Last Open Road series (soon to be six...honest!) and you really need the whole set in case you get stuck on a desert island someplace or your cable goes out. They're all available as e-books for Kindle and Nook as well, just in case you tripped over the XPAG MG engine block gathering mold on your garage floor and somehow stumbled headlong into the 21st century...
If you're feeling flush (but not in the sense of feverish, as that would be a bad thing), you could become a much needed & greatly appreciated sponsor of (or advertiser in?) the latest and, I promise you, very last book in my The Last Open Road series. Should be finished sometime this summer, and for a paltry 250 smackers, you can have your name in lights (printer's ink, actually) on the sponsor page, plus get one of the snazzy, leather-bound sponsor and advertiser special editions PLUS a nice polo shirt with 200mph Steamroller The Final Chapter Sponsor/Sucker embroidered around the logo. And if you're already a sponsor (thankyou!thankyou!thankyou!) think what a great gift a sponsorship would make for some deserving yet unsuspecting person you may wish to honor, shock and surprise! We can even send you an official-looking Certificate of Sponsorship to let them know what they'll be getting when the book finally comes out! Such a deal!  
And then there's my hilarious (no, really) short-story anthology, which is just perfect for reading, well, the cover says it all, doesn't it?
BTW, this book comes with a money-back guarantee: if it doesn't make you laugh out loud (and we're talking a real, he-man guffaw here, not some girlish, panty-moistening titter) I will personally refund your money. Next time I see you. Honest I will. But I will try to avoid you, seeing as how the whole idea here is to make money, not give it back...
But you WILL enjoy the short stories! Particularly you racer and adjacent-racer types.
And for you folks who are too busy, stupid or preoccupied to read, there is always the new (well, new-ish) radio-play-style audiobook version of The Last Open Road. Which is only fabulous. Listen to the excerpts, then plunk your money down. Or just plunk your money down blind. We don't care! But you WILL like it!
And so will that special someone...
CLICK BELOW TO PERUSE, PICK THROUGH AND PURCHASE
And if you are a knuckle-dragging Neanderthal with the attention span of a newborn ground squirrel and books just aren't your thing, we have some fine, won't-your-friends-be-envious apparel choices. Like our truly exceptional, too cool to look at/too warm to believe ribbed oriental fleece The Last Open Road Embarcadero pullovers:
Now I have to be honest here: these things are way too warm for the summer racing months. In fact, they are the warmest, coziest, most comfortable and long-lasting cool-weather pullovers ever! Think Green Bay Packers home games in November. Everybody who has one says so (really). And they'll look really great on you, too. Unless you're terribly ugly or pathetically out of shape, which we can't do much about on our end. But the point is this: the company that makes them has discontinued the style (I am not making this up) and so we laid in a large (for us, anyway) stock of them, but we're already running low on some of the sizes in the chocolate and olive (we're still pretty good on the black) and there won't be any more once this current inventory is gone. I kid you not.
And for you racers and/or restorers and spouses of both: howabout our "you-can't-get-them-anywhere-else" racing or restoration project piggy banks by our friend and gifted character artist Carolyn Johnson?
We've also got our famous and not-so-famous art prints (perfect for covering that hole in the garage wall from when you thought you knew how to use a Macpherson Strut spring compressor), Siebkens and Elkhart lake track caps, The Last Open Road logo Tee shirts and denim shirts, and of course our iconic (and cheap!) logo decals for those who seize up a little whenever the asking price escalates much beyond ten bucks...
So please, if you have someone to buy for (or even if you want to get a little something for your own self), take a little shopping tour of Finzio's Store on our website. We'll be glad you did!